All you need to know about Suttyo!
A small information booklet, which humorously discusses the birth of Suttyo comics, its life span and its making.
16 pages
This booklet is not available in English at this time!
You can buy my all digital comics in one pack:
Send seven dollars to my Paypal.me
Write to the comment "SUTTYO PACK" words and your e-mail address. I will send to this address the link of the 40 pages version. Be patient, I do this manually, I will send the link within 24 hours.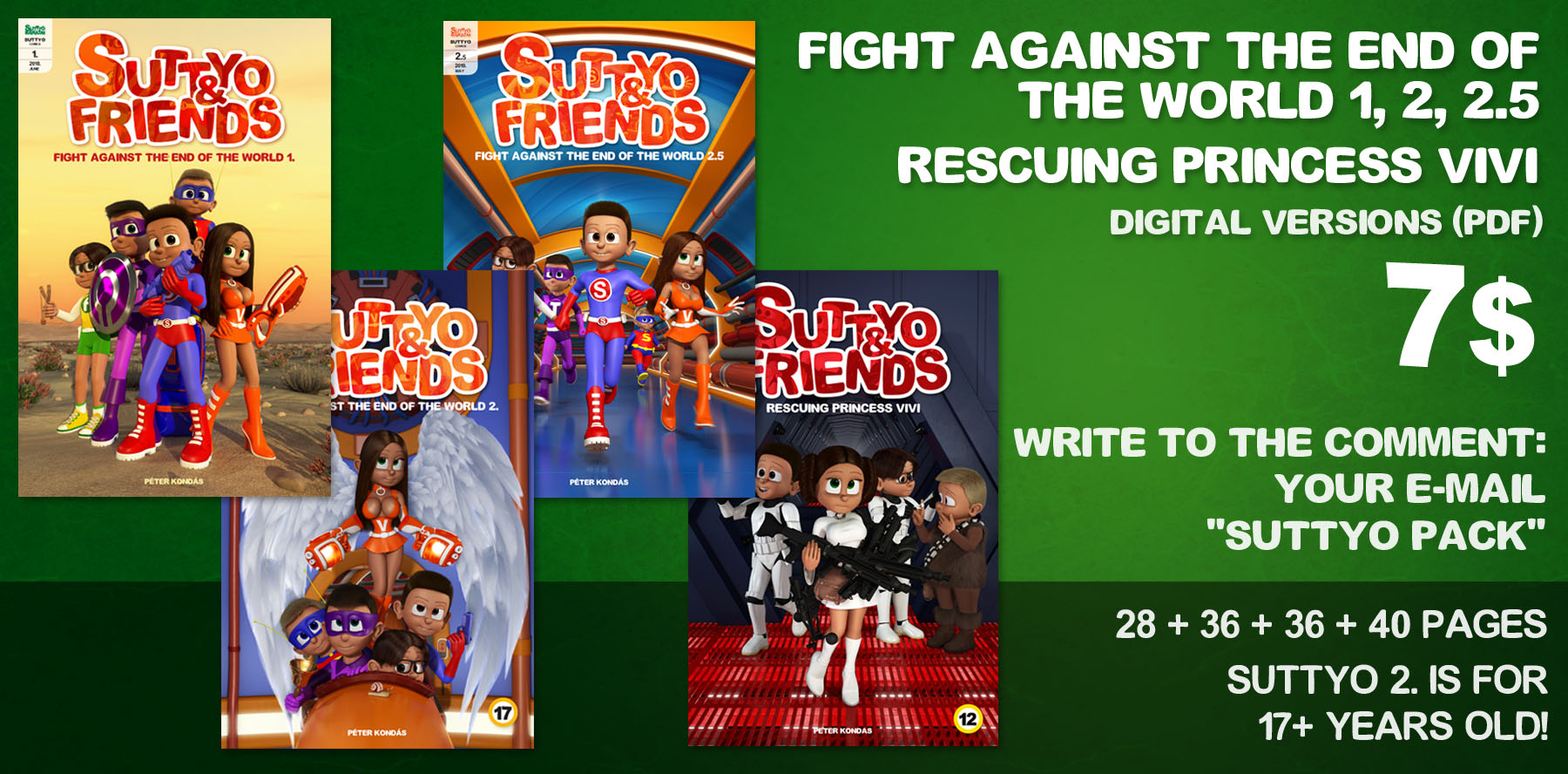 Look inside the other Suttyo comics!
With this button you have the opportunity to like Suttyo's facebook page:
Suttyo's facebook sites:
If you have any questions about shopping please write to this e-mail: