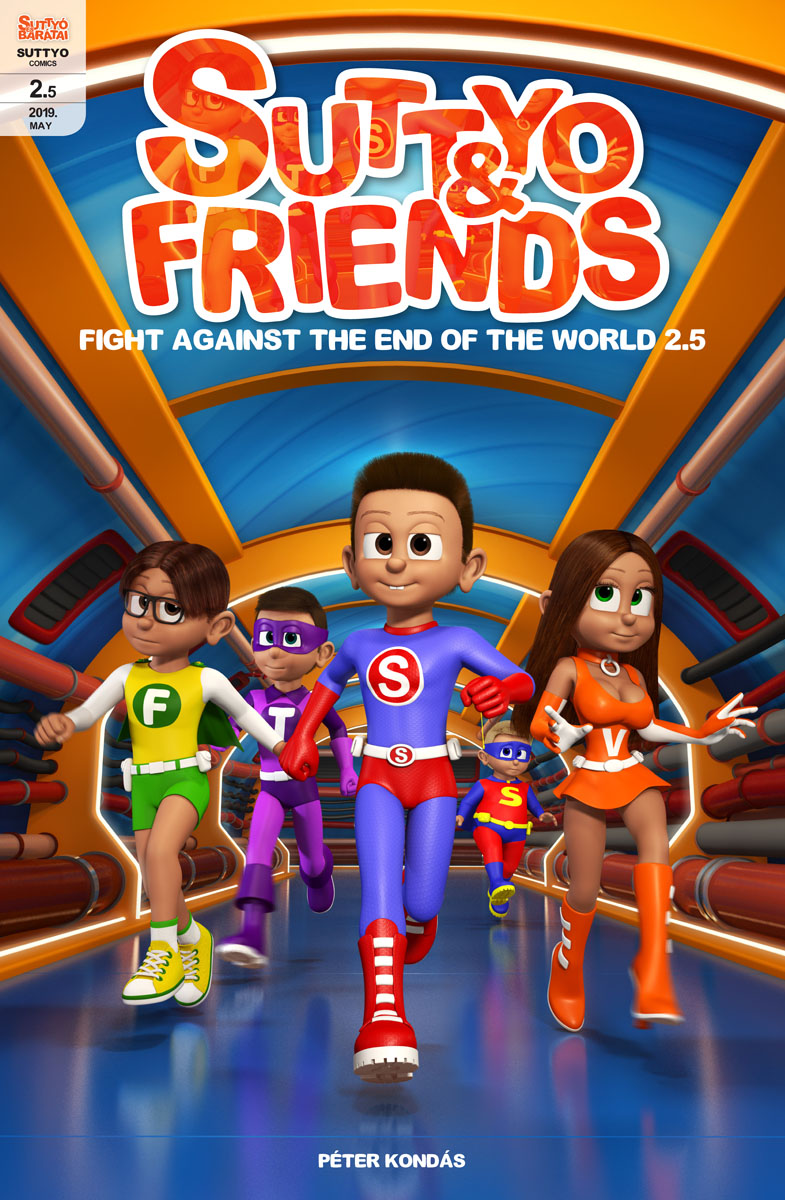 Suttyo and Friends 2.5
Fight against the end of the World 2.5
The Evil Tentroofhair wants to destroy the World with the newest particle accelerator! The leaders of the world are powerless! Their only hope is the five members of S.E.T.I.! This is the child safe version of the second part!
Pages: 36
Size: 17 x 26 cm
Format: PDF file

$2.5
There is a physical copy of this book in the Suttyo comic pack

Look inside the other Suttyo comics!